In Memoriam: Jennifer I. Campbell
In early 2018, we said goodbye to Jennifer I. Campbell, a close friend and a valued member of our team since June 2013.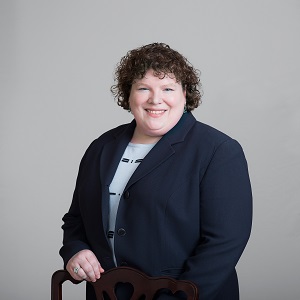 A 1993 graduate of the University of South Carolina and a 1997 graduate of the University of South Carolina School of Law - both with honors - Jennifer had a distinguished 20-year legal career. Prior to joining Twenge + Twombley, she had been a staff attorney for the South Carolina Supreme Court, a Certified Family Court Mediator, a contract attorney, a litigator with another Beaufort law firm and an instructor at the Technical College of the Lowcountry.
At Twenge + Twombley, Jennifer assisted our clients with serious injury cases, significant probate and estate disputes and business litigation matters. She was a perfect addition to our team and an incredible asset to our practice. Jennifer loved the law, loved being a lawyer and loved figuring things out.
But beyond her professional contributions, Jennifer will always be remembered for her kindness, gentle spirit, integrity and honesty. She was one of the sweetest people we have ever had the honor of knowing, and even her adversaries liked and respected her. Everyone who knew Jennifer was touched by her personality, her intelligence and her humanity. The Twenge + Twombley family is heartbroken over her loss.
For those wishing to honor Jennifer's memory, we encourage you to send donations in her name to the Public Library Foundation of Beaufort County.