South Carolina Bike Safety Advice to Prevent School Transportation Accidents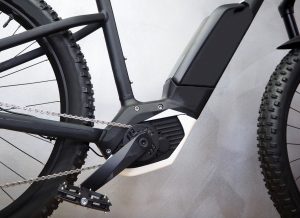 Children under the age of 15 have a significant danger of being injured or killed if they ride their bicycles. In fact, according to Safer Car.gov, 18 percent of bicycle riders who were injured in collisions in 2010 were aged 14 or under. This statistic is especially troubling since the Pedestrian and Bicycle Safety Information Center reports that bicycle riders between aged five and age 15 take only 3.2 percent of bicycle trips.
Many children who ride their bicycles use riding as a method of commuting to and from school. In fact, four percent of bikers say that commuting to class is their reason for biking. With around nine million bicycle trips taken daily in the U.S., this is a significant number of bike riders on the road. Parents need to be aware of the risks their children face when commuting via bicycle and drivers need to be prepared to see more bikers on the road now that kids are going back to school. If drivers make unsafe choices when operating their vehicles and kids get hurt, it is important for victims and their families to contact a personal injury lawyer.
Bike Safety Tips
Bicycle riders frequently ride their bikes on paved roads. In fact, 48.1 percent of bicycle trips occur on paved roads; while 13.6 percent happen on sidewalks and 12.8 percent involve the bicyclist riding on the shoulder of a paved road. Drivers should be on-the-lookout for kids riding as the school year starts.
The risk of a bike accident can be reduced if kids who commute to school choose a safe route. A list of the 10 Characteristics of a Safe Route is available from Parents Center at Safer Car.gov. The list indicates that a safe route will have:
A low volume of traffic.
Bike lanes, paths or sidewalks for riders.
A low speed limit.
Unobstructed views of bicycle riders for drivers.
Pedestrian crossings, traffic signals and clearly marked crosswalks.
Enough lighting that drivers can easily see bicycle riders.
Drivers who obey safety rules including the speed limit and requirements to yield the right-of-way to bicycle riders.
Many other pedestrians and bicycle riders who also use the same roads.
A safety group such as a Neighborhood Watch.
Large groups of pedestrians or bicycle riders who go out on their bikes together and who have safe and responsible leaders.
Young children may not be able to pick their own route, so parents may wish to consider helping them to choose the best path to school. Parents are also urged to ensure that children have a properly-fitted helmet that they wear at all times when riding to and from school.
Unfortunately, a helmet only reduces the risk of brain injury and cannot prevent all damage from bike accidents. Drivers need to do their part to help kids stay safe as they ride to class.
A South Carolina personal injury attorney can help if you've been injured or a loved one was killed in an accident. Contact Twenge + Twombley today at 866-452-6315 for a free case consultation.